The purpose of Celebrate Freedom is to find God's healing power for all areas of our lives through the delivering power of the Holy Spirit. Through prayer, dedicated obedience and Biblical principles, we begin to grow spiritually, gaining freedom.
When: Fridays@6p
Where: Christ Centered Church,
2221 Alexandria Crossing, Troy MO 63379
​
A full meal is served each week free to all participants free of charge. Free childcare is also provided.
​
We are a 501c3 non-profit through Christ Centered Fellowship, Inc.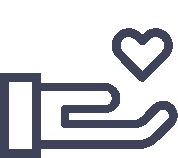 "Celui qui est généreux envers les pauvres prête au seigneur, et il lui rendra son action." The first time you donate you will need to set up an account per our accounting policy.
Meals served at CF are served at no cost to attendees. The average cost for meals per week is $100. Your financial help is needed and appreciated.